Close
Our environmental approach
Why a
garden campsite?
01
To begin with,
they were farmers who respected the land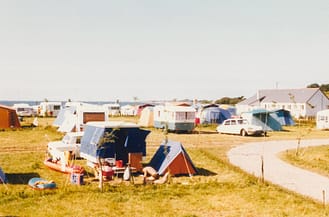 The history of Les Mouettes Campsite goes hand in hand with that of the Bellec family. Yann Bellec and his partner Stéphanie are the third generation managing the campsite, which for more than 50 years has been established in the grounds of the former family farm.
In 1972, to meet the demand of campers who were looking for land to pitch their tents, Robert Tanguy, Anne Marie Bellec's father, then a cauliflower and artichoke farmer on the Carantec peninsula, decided to convert one of his fields into a campsite. On 1 July 1972, Les Mouettes Campsite officially opened its doors with 100 2-star pitches, a sanitary block and a reception.
02
Very soon,
came the challenge of biodiversity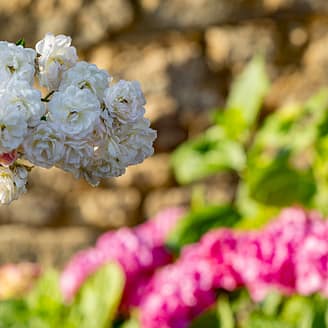 From the outset, the Bellec family understood the need to preserve these exceptional grounds which overlook the sea, and in 2006, the first "neighbourhood" was created as a highly landscaped pedestrian area, fairly unique at the time. Consequently, each new area used this same concept of a car-free area, with cottages having large and lovely landscaped gardens.
03
Thousands of plantings over the years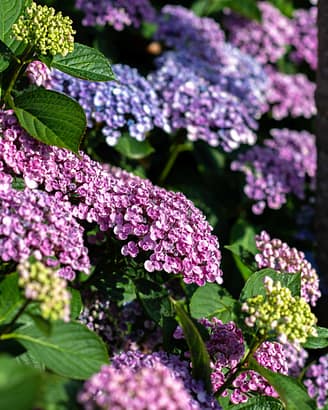 Each year, hundreds of plantings are carried out within the camping village, with particular care in the landscaped integration of cottages. Native species blend with more exotic tree varieties, depending on the given area.
Attention is equally focused on the flowers, also planted in vast numbers, making the grounds a genuine floral park. This is quite unique for a 5 star campsite in Brittany.
In a region that has magnificent exotic gardens, Les Mouettes has become the first "campsite garden".
04
Reasoned choices in resource management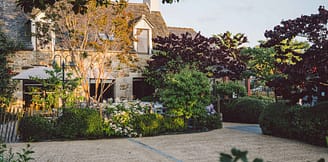 Choice of materials, building energy efficiency, sustainable purchasing, waste management, widespread composting, buying local supplies favouring short supply chains. For a long time, the Les Mouettes campsite has operated a reasoned choices policy, to become exemplary in environmental management. This is still not perfect but each year we're making progress, so your holidays are more environmentally friendly for the planet, minimizing the carbon impact of our activities.
For example heat pumps supply hot water in the water park.
05
A team that carefully maintains the green spaces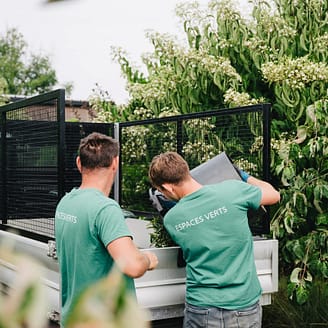 To look after our 14 hectare park, there no less than 5 landscape gardeners working on it every day. Our surprising collection of palm trees: canariensis, washingtonia, trachycarpus fortunei…these no longer hold any secrets for them.
Throughout the entire year, our landscape experts look after our plant collection. Using their tools, they cut, plant, brighten up and with the passing seasons, they refine plants.
The bees, butterflies and other insects are delighted to be able to freely gather pollen and nectar from the thousands of flowers around them. A genuine Eden for biodiversity!