The team
We enjoyproviding
hospitality…
A team united by values
Being top hosts, was one of our first ambitions in 1972, when Grandfather Bellec took up the challenge of welcoming holidaymakers. Nowadays, our campsite &resort speaks for itself to holidaymakers' greatest delight, but what a journey!
Amongst the loveliest and most luxurious campsites in Brittany, Les Mouettes relies on a highly talented and motivated team, united around the Bellec family, to share its history and values with holidaymakers…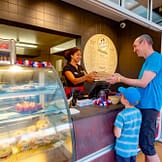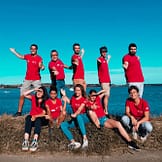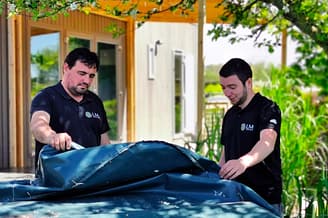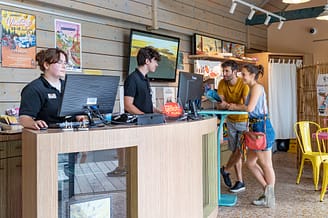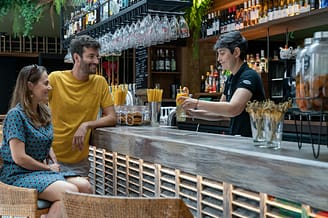 Our
Values
A family
spirit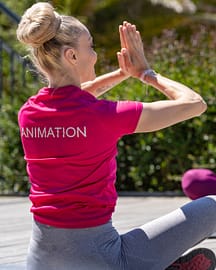 Enjoying serving others
The Les Mouettes campsite has been family managed since 1972. Hence respect, helping each other and simplicity have always been fundamental values. Regardless of their role, each colleague counts, is listened to and contributes to the success of the entire team.
Every day we do our utmost to please, be available, and encourage interaction so that all holidaymakers are delighted by their stay.
Through our facilities, communication and products, we promote the Breton identity, the flora, authenticity and surroundings.
Lastly, every day we collectively seek to be innovative and dynamic in our role as makers of lovely memories.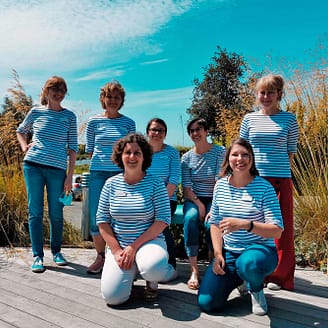 Nearly 100 colleagues recruited each year
Each year, our team is supported by around one hundred colleagues, working from February to October, April to September, and in July and August, to provide you with the best possible level of service.
Numerous jobs are available each season in highly varied spheres. These include kitchen staff, restaurant and bar service, caretakers, maintenance, maintaining green spaces, reception, activities, swimming pool lifeguards, cleaning the accommodation and premises, mini market and takeaway catering. Don't hesitate to apply if you would like to learn a new occupation, use your skills, perfect your English, etc. Joining Les Mouettes for a season is to be part of a dynamic team, within a tourism business, where excellence and a warm welcome are our main concerns.
Explore our employment opportunities
1 offer found