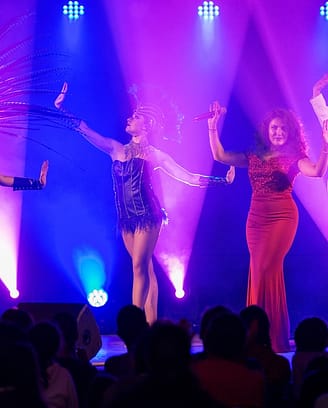 Evening events and shows
A large stage for delightful summer evenings
Create memories to look back on, during your holiday on the campsite in Finistère…
We've always wanted to create a lively and pleasant village, so your campsite stay in northern Finistère is a time to let go.
Holidays are above all designed for you to relax and have fun! From the moment you arrive, only think about one thing: relaxing! To do so, what better than evenings organized by our team.
Make the most of the relaxed atmosphere which goes with these events on our seaside campsite in Brittany. Have a lovely time as a family or with friends, during your holiday in northern Finistère!
Although the daytime is the chance to have fun at the beach between the rocks on a shore fishing trip, or even at the campsite, with the water park and the numerous activities that may be organized there (sports tournaments, games. etc.), evenings are the chance to be filled with wonder with concerts, shows and especially talented artists!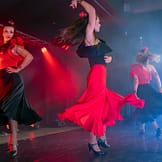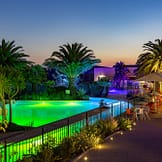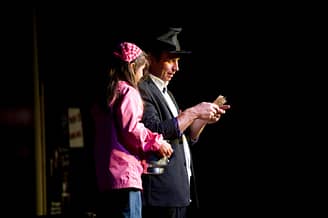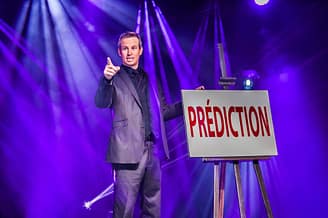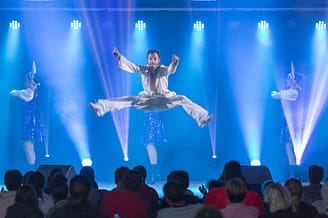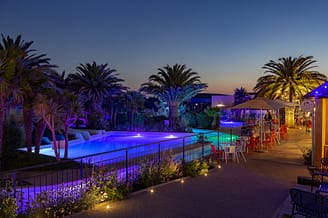 An
actual
cinema
"Ty-Coz Café"
the meeting place for the end of the day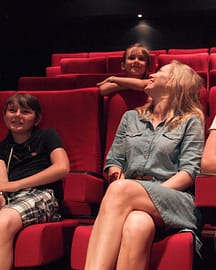 The best campsite spot on your holiday in Finistère
At the end of the day, it is time to go to the heart of our campsite close to Morlaix, to enjoy a delicious meal at the "Ty-Coz", restaurant – crêperie, then to have a drink in the "Ty-Coz Café" bar.
This is the rendezvous for holidaymakers who can have a cocktail, comfortably settled on one of the sofas, or discover a good film in its actual cinema.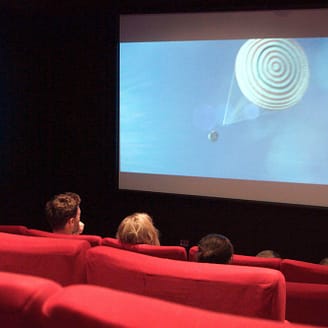 A
lovely
stage
Make
memories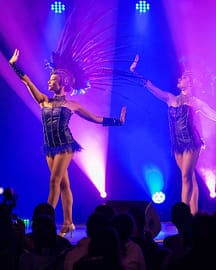 A rich and varied programme for superb evenings in Finistère…
In season, the evenings become magical! The large theatre stage lights up and the artists perform their shows.
Our knowledge of artists' networks has enabled us to create quality programmes for a family audience, updated every season. The music scene (pop, rock, etc.) gathers talented artists. Our music hall shows, produced by professionals, are becoming increasingly popular every year. At the same time, the companies of clowns, jugglers or magicians fill young and old alike with wonder.
These varied and quality shows will enchant your summer evenings. So that everybody benefits from the evening entertainment, and out of respect for everyone, evening events finish around 11 p.m.