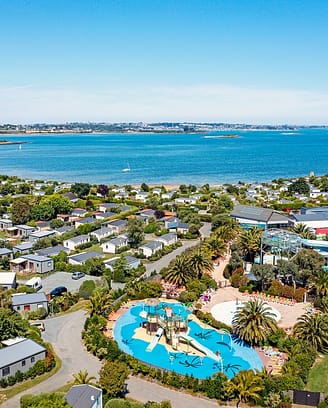 An outdoor establishment in the Morlaix bay
Morlaix Campsite
Go on holiday in a Morlaix campsite
by the sea
Are you drawn to Brittany, but don't know where to start in discovering one of France's most beautiful regions? Why not try a campsite in Morlaix? Or instead a campsite near Morlaix?
Located in Carantec, a seaside resort in Brittany whose charm is matched only by the beauty of the Morlaix bay, our establishment is a member of the Yelloh! Village group. This membership guarantees you a stay in exceptional conditions with Premium accommodation, including some rentals enjoying a rooftop terrace, and many of them can boast offering their occupants a panoramic view of the sea!
Yet this is not our only attraction. We offer our holidaymakers the chance to make the most of leading leisure facilities in the Morlaix region, but also a wide range of services, enabling you to have a holiday with the focus on rest and relaxation.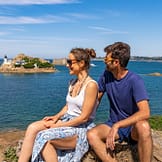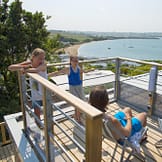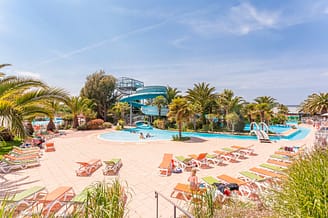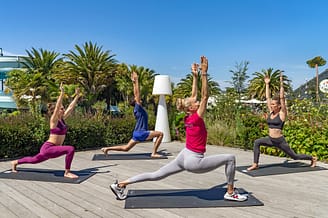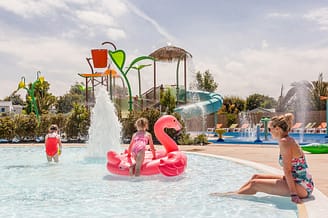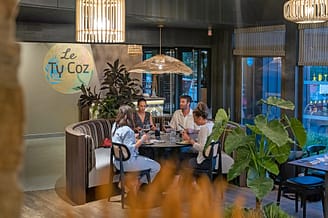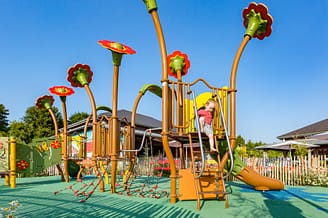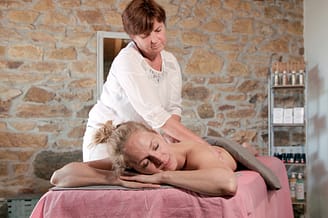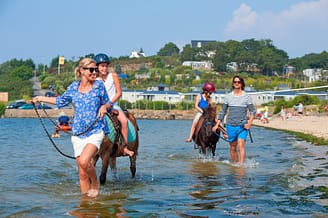 The loveliest of bays in France
The best
in camping

A 5 star stay on a campsite facing the Morlaix bay
Moreover, with this end in mind, there is nothing better than a visit to the Balnéoh ! area on our Morlaix campsite. This is an indoor balneotherapy recreational pool, where you can relax during a morning swim and make the most of the benefits of the various massage jets around the pool, the sauna and Jacuzzi.
During your stay on our Morlaix campsite, you and your family will also have the chance to go off to explore the region. There are numerous trips on the agenda, starting with the fabulous Bay de Morlaix bay, amidst which there is a castle that you can visit by boat, in fine weather and when the sea is calm.
We recommend you take time to visit Saint Pol de Léon, but also Morlaix and Roscoff. Finally, the islands of Batz, Louët or even the Ile Callot Island, which can be reached on foot at low tide are amongst the region's natural treasures…
Finally, you'll have the chance to have a walk and swim in one of the numerous highly charismatic Breton coves, and also to discover the architectural, cultural and gourmet heritage of the Morlaix region.