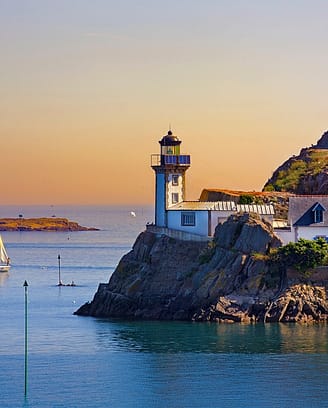 An exceptional campsite in Finistère
Finistère campsite
Make the most of the best in camping in Finistère with Les Mouettes
Would you like a camping holiday in north-west Brittany? Choose Yelloh! Village Les Mouettes, a campsite in Finistère with numerous advantages which will enable both you and those going with you to have an exceptional stay in Carantec, the most charming of seaside resorts in the Morlaix bay!
Are you enthusiasts of comfort, looking for a site enjoying an attractive location and high-end facilities?
This being so, the Finistère Les Mouettes campsite is most certainly made for you! Rated 5 star and a member of the Yelloh! Village campsite group, our team and establishment will be able to satisfy you and meet all your expectations.
Don't delay any longer in booking your stay on this Finistère campsite and make the most of our leading facilities: one of the loveliest water parks in Brittany, a children's splash pad unique of its kind, wellness centre, shops and a team on hand to meet the least of your needs, etc.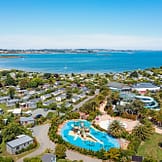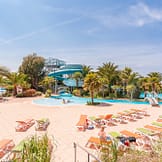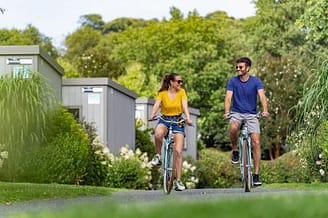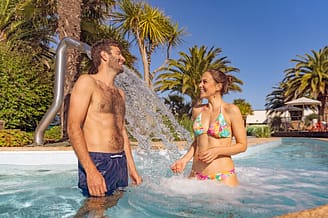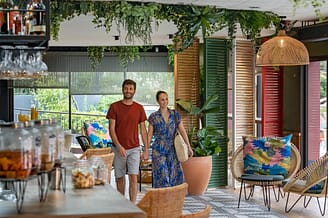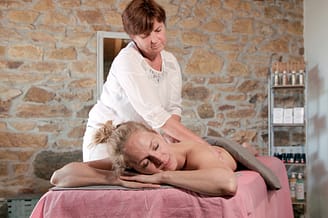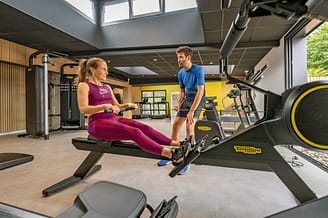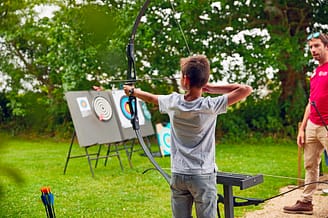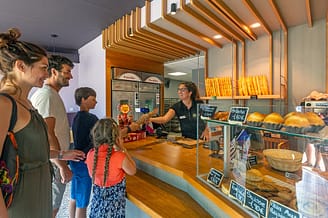 A great
stay
The best
of Finistère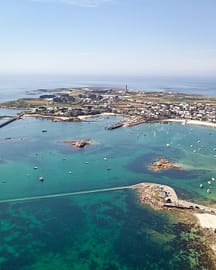 An exceptional seaside location in Finistère
During your stay on the Les Mouettes seaside campsite in Brittany, you'll have the chance for various water sports such as diving or sailing, but also basking on one of the delightful coastal beaches…
You'll also have the opportunity to go off to explore the tourist gems of northern Finistère. Near the campsite, these are equally numerous and varied: from the coast to inland, the Pays de Morlaix area never ceases to amaze you. The Monts d'Arrée mountain range, Saint Pol de Léon, the Taureau castle, Ile de Batz island and others – so many places to see and visit on your trip to Carantec.
Lastly, a stay on Les Mouettes will enable you to discover the region's culinary heritage. Tickle your taste buds by enjoying the delightful Kouign Amann (sweet Breton cake), delicious crêpes, or even creamy salted butter caramels.
Your family or group of friends will be delighted to spend their holiday on our Finistère campsite, to discover the magnificent Morlaix bay and the treasures it comprises.