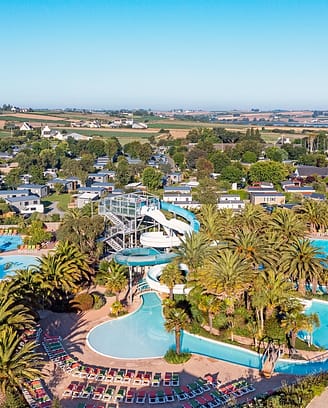 The best swimming pool
in Brittany
Campsite with water park Brittany
In Carantec, a campsite with dream water park in Brittany
Located in Carantec, in the Finistère department, opposite the exceptional Morlaix bay, the Les Mouettes campsite invites you to make the most of its 5 star amenities and leisure facilities. Wellness area, sport grounds, play areas, etc. There is a wide range of activities for your fun and enjoyment as a family or with friends. Amongst these facilities, there is a state-of-the-art water park which will not leave you unmoved, if you and your children love swimming and water games!
In Brittany, the water park on our campsite will send you into raptures! With its lush and tropical greenery, palm trees and turquoise waters, you'll have the impression of being slap bang in the middle of a Polynesian archipelago, whilst the English channel is nearby!
The water park on the campsite consists of two sections. The first is known as the Blue Lagoon. This is a space where teenagers and adults can swim, have fun and relax thanks to there being a large lagoon swimming pool, tropical river, vast water slides but also a multitude of sunloungers lined up by the pools.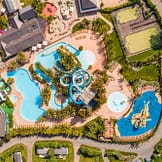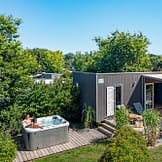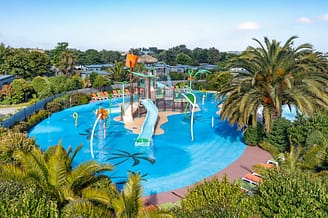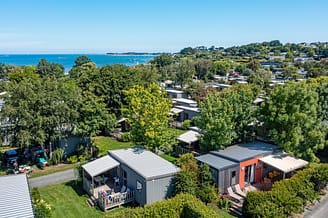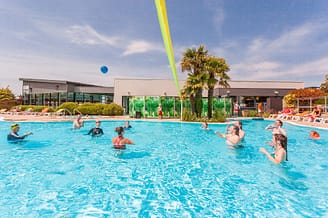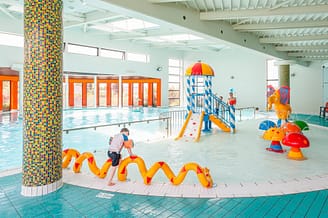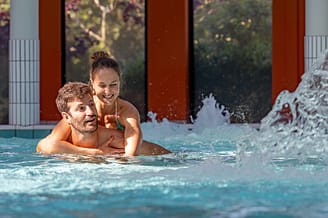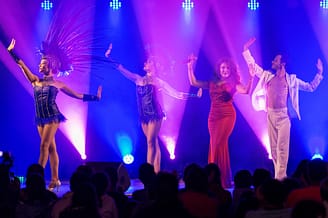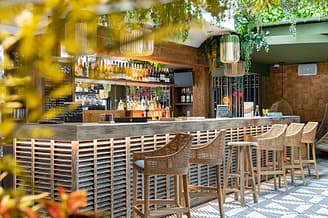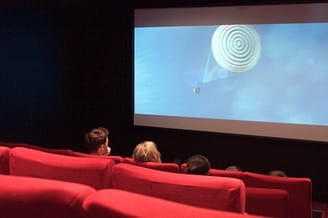 Water
games
A lagoon in Brittany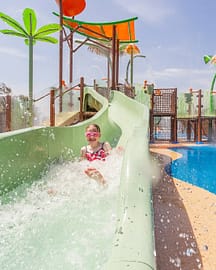 A campsite to have fun, relax, travel…
The second part of this park is called the Aquagarden. Here, children are at the forefront! With its splash pad, mini water slides and water jets, the very young can have fun entirely safely under the watchful eye of a parent. The Aquagarden is one of the latest innovations on Les Mouettes and you should be sure to enjoy it during your stay on our outdoor establishment near Roscoff…
Our campsite with a water park in Brittany is ideally situated along the Morlaix bay and has numerous leisure facilities, which won't fail to delight your children. We also make available an entire range of services to meet the least of your needs, thereby making your life easier during your holiday.
For example your children will be able to make the most of the activities organized by our mini-club, to have fun and make new friends. You can trust our activity leaders, they always take the lead when it comes to livening things up!