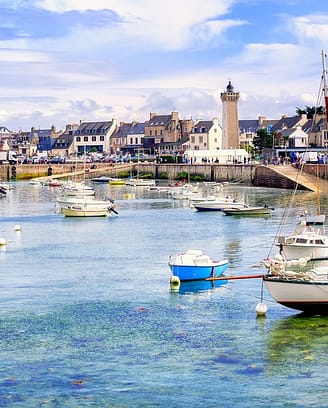 Exceptional
cottages
near Roscoff
Roscoff Campsite
A campsite near Roscoff for a 5 star holiday in Brittany!
If you plan on spending your next camping holiday in Roscoff in the Bay de Morlaix bay, choose the Yelloh! Village Les Mouettes, in Carantec, a seaside resort 20 minutes away by road and 15 kilometres from the most British port in Brittany!
Our campsite is perfect for a family stay in Finistère. Rated 5 star, we offer our holidaymakers a whole range of top quality services, and also the comfort of Premium holiday rentals by the sea, some even having a superb panoramic view over one of the most famous bays in Finistère. Finally, the sports and leisure facilities on our campsite near Roscoff are a plus which delight their countless users.
For all these reasons and many more besides, do not miss the opportunity to spend an unforgettable holiday in our company, by booking your stay on the Les Mouettes campsite as soon as possible. With our exceptional water park, Balnéoh ! wellness area, activities and evening events, as well as our children's activities, you are sure to leave with stars in your eyes.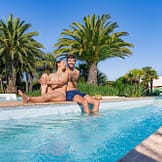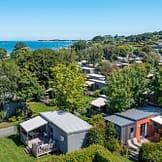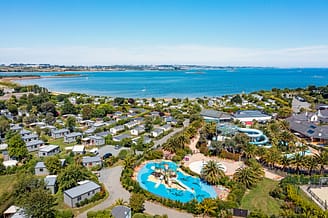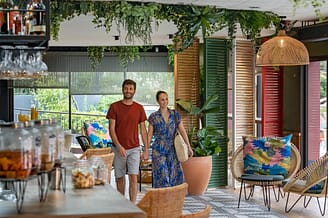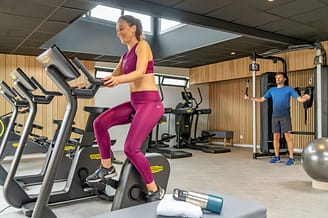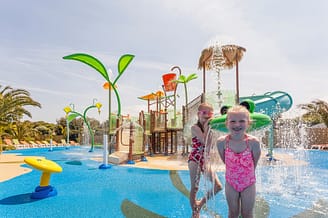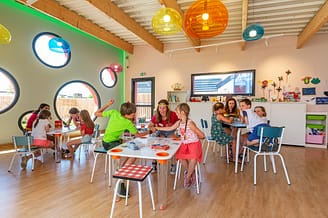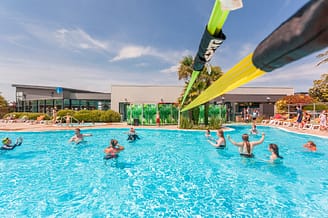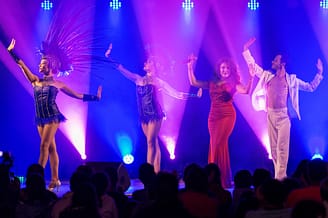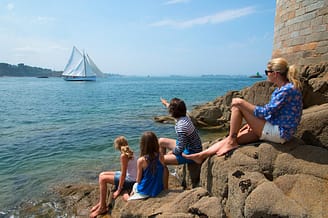 Lovely
sea air
A few minutes
from Roscoff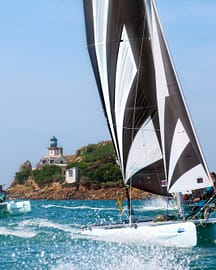 A perfect holiday on the campsite in the Roscoff sunshine
Roscoff is one of the most delightful ports in Brittany. Known today for being the gateway to France for English-speaking tourists, coming from Ireland and the United Kingdom, owing to the ferries operating continuous Channel crossings. However, Roscoff is also a small tourist town, where people love to come and inhale the sea air.
Nearby, the famous seaside resort of Carantec in turn delights holidaymakers. Its seaside villas, some of them dating back to the beginning of the 20th century and the development of sea bathing, are lined up next to each other, along the seafront opposite the beach.
Near here, our 5 star Roscoff campsite is located. An establishment with an undeniably attractive geographical location, as from here you can quickly get to the main tourist sites of northern Finistère. These of course include the Morlaix bay, where the Château du Taureau castle stands imposingly, but also the islands of Callot, Louët and Batz, Saint Pol de Léon, and the towns of Morlaix and Roscoff, etc.